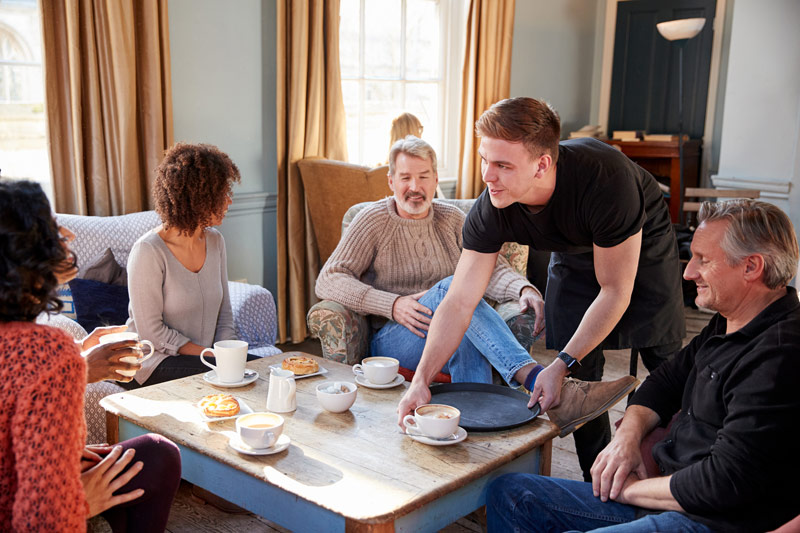 Mission and History
The Peace Corps Fund was established in 2003 by a group of active Returned Peace Corps Volunteers (RPCVs) to support and promote the Third Goal of the Peace Corps: To increase the understanding of the peoples served on the part of Americans. For RPCVs, fulfilling our sworn commitment to the Third Goal has meant a range of activities from community talks with photographs, displaying cultural artifacts, maps and mementos to school children and college students, civic organizations, libraries, civic groups, and faith communities. Over the years, the Third Goal has grown to mean even more: RPCVs strengthen an American tradition of service remaining active and engaged, at home and abroad, supporting community service projects, and supporting Peace Corps programs in their countries of service.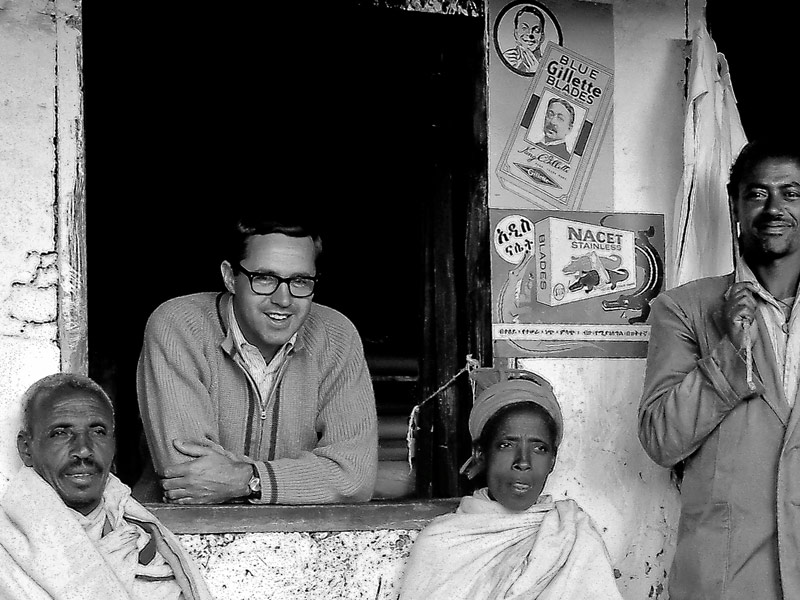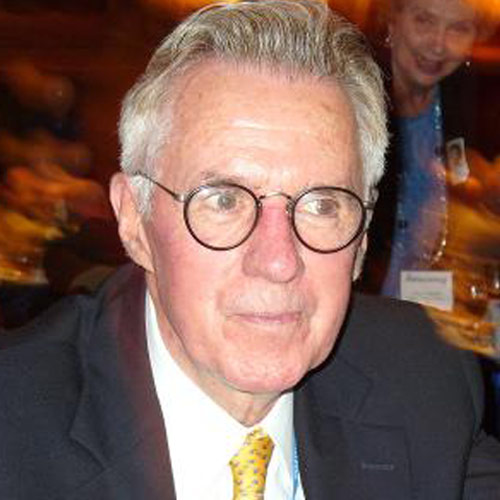 John Coyne, Chair
(Ethiopia '62-'64)

John Coyne was a PCV secondary school teacher in Ethiopia from 1962-64, and then worked in the Division of Volunteer Support in Washington D.C. for a year before returning to Ethiopia as the Associate Peace Corps Director. Leaving the agency, he was a college dean, English professor, travel writer, and author of 19 books of fiction and non-fiction. He also edited and wrote six books on the Peace Corps. In 1995 he returned to the agency for six years as the manager of the New York Regional Recruitment Office. In 1989 he created and edited the newsletter Peace Corps Writers & Readers and later the website: www.peacecorpsworldwide.org.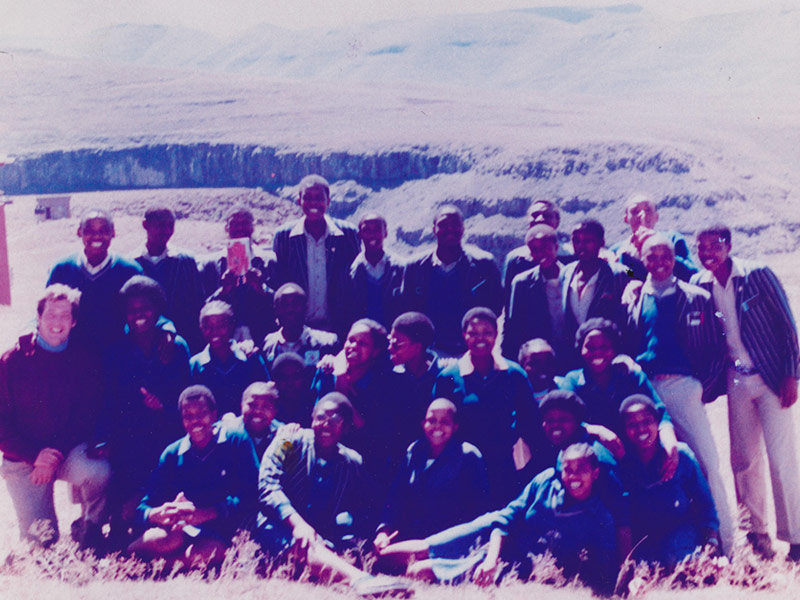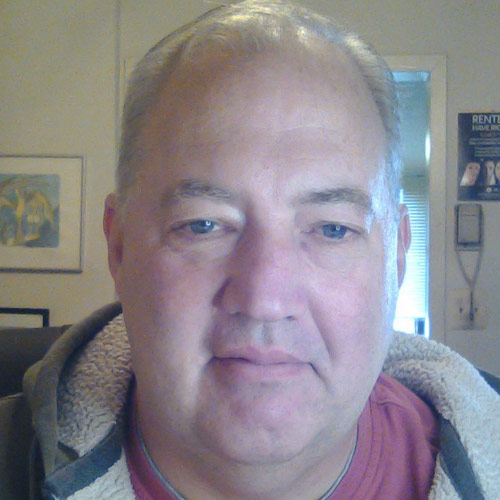 Matt Losak, Executive Director / Secretary
(Lesotho, '85-'88)
Matt Losak, Secretary, served as PCV English Teacher in Lesotho, Southern Africa, from 1985-1988. He worked on Peace Corps Staff as a recruiter, public affairs officer in the New York regional office, and later served as a special assistant in Washington D.C. After Peace Corps, Matt held a number of senior communications posts in government and nonprofit organizations including serving in the administration of President Clinton. For the past decade, Matt has been executive director of the Montgomery County Renters Alliance, the first regional nonprofit dedicated exclusively to renter outreach, education, organizing and advocacy.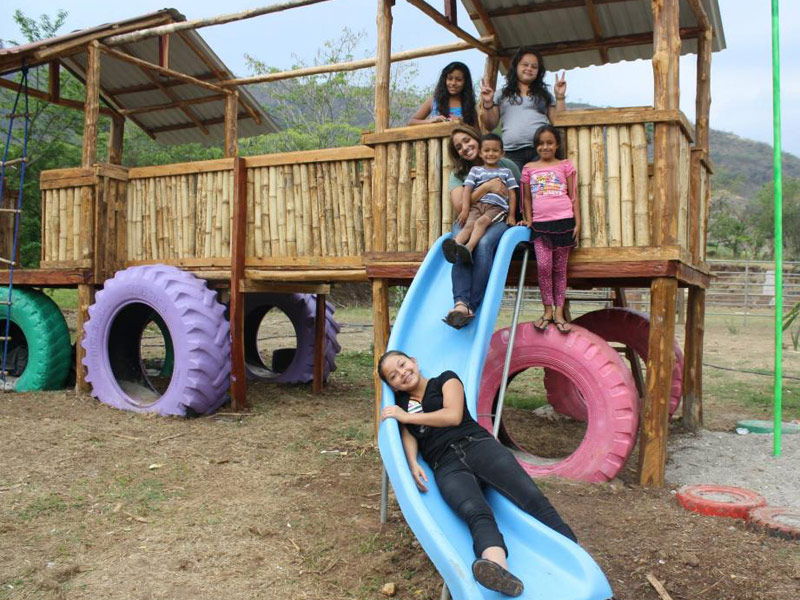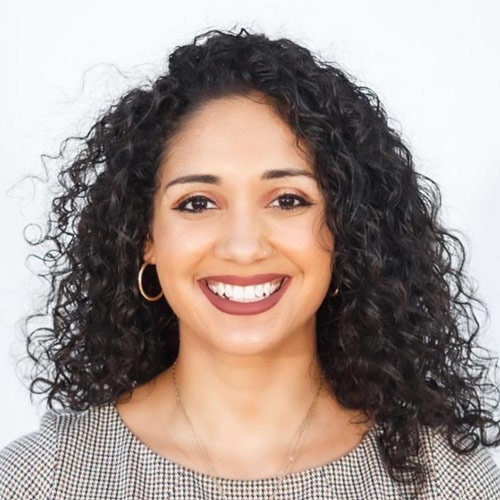 Jade Vasquez
(El Salvador '13-'15)

Jade Vasquez is a project coordinator for the End Rental Arrears to Stop Evictions (ERASE) project at the National Low Income Housing Coalition (NLIHC). Jade works with NLIHC's ERASE team to advance the Coalition's mission and ensure that the historic emergency rental assistance appropriated by Congress reaches the lowest-income and most marginalized renters it is intended to serve.

Prior to joining NLIHC, Jade was a policy manager for a New York City mayoral campaign, where she served as the lead for the candidate's housing, immigration, and public safety platforms. In this role, Jade managed relationships with policy experts, local advocates, and community leaders to develop data-driven policies that reflect community voices. She previously served as a program and research associate for Internationals Network for Public Schools, a national nonprofit that supports public schools for recently arrived immigrants. Jade got her start in grassroots organizing and community development in the Peace Corps, where she developed educational, recreational, and vocational programs for youth in rural El Salvador.

Jade is a graduate of the University of Texas at Austin, where she received her master's degree in Global Policy at the Lyndon B. Johnson School of Public Affairs. As a graduate student, Jade dedicated her research to U.S. immigration and global migration issues, international security, housing affordability, and voting rights. Jade received her bachelor's degrees in International Relations and Spanish from Hobart and William Smith Colleges.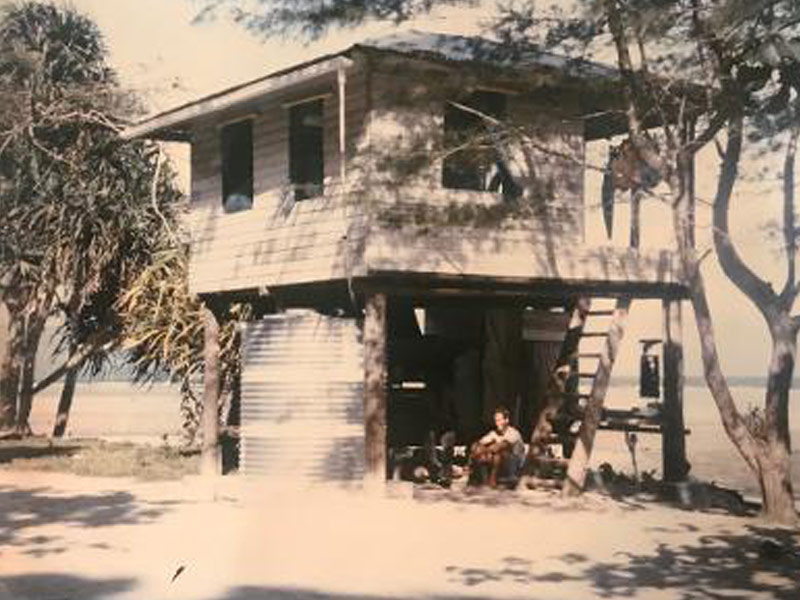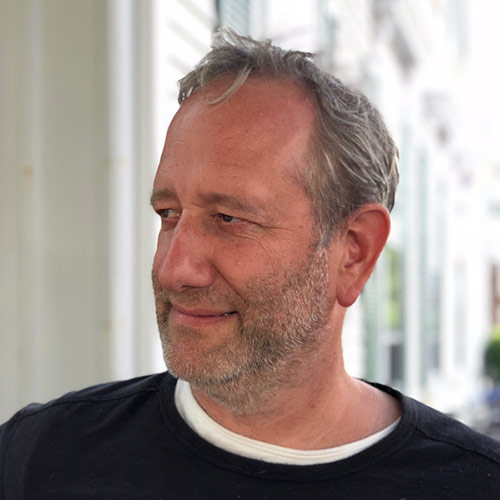 Bruce Schlein, Treasurer
(Papua New Guinea, '90-'92 and Bosnia and Herzegovina '94)
Bruce Schlein is a Director in the Citi Impact Fund which invests equity in companies with missions aligned with the bank's ESG priorities. Bruce also works for the Asset Finance Group in Banking, Capital Markets and Advisory (BCMA) Capital Markets, where he finances resource efficiency as a service for corporate clients. Prior to his current roles Bruce served consecutively as Director of Corporate Sustainability and as a Director in the Alternative Energy Finance group in BCMA. Previously he worked as a sustainability specialist for Bechtel on petrochemical and civil projects in China and Romania, and for international development agencies including Save the Children, Catholic Relief Services in Bosnia Herzegovina (BiH) and the U.S. Peace Corps in Papua New Guinea (92) and BiH (96). Bruce is a graduate of Cornell University and holds a Masters in International Affairs from Johns Hopkins Nitze School of Advanced International Studies (SAIS). Bruce serves on the Board of the New York City Energy Efficiency Corporation (NYCEEC).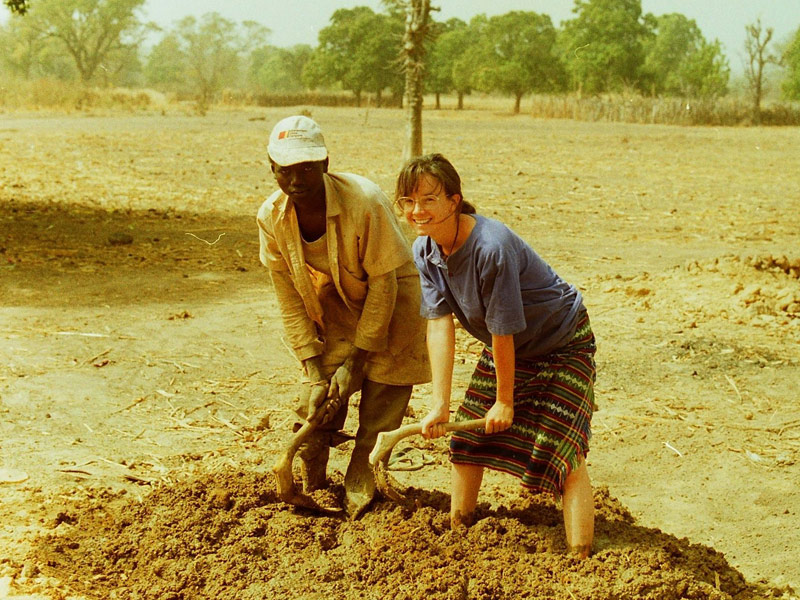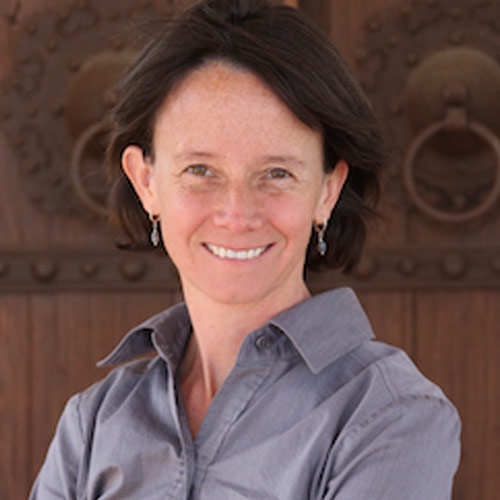 Alana DeJoseph
(Mali '92-'94)

Alana DeJoseph was an enterprise development advisor in a small town in Mali, West Africa form 1992-94. Being a Returned Peace Corps Volunteer she understood that as walls are being built and nations are turning inward, a comprehensive documentary of this globally engaged American agency was urgently needed.

Alana has worked in video and film production for nearly 40 years. She began her career as a 10-year-old actress. Since then, she has worn many hats as producer, director, videographer, and editor, but her heart has always been in documentaries. Between 2003 and 20013, she was associate producer of the PBS documentaries The Greatest Good (about the U.S. Forest Service) and Green Fire (about conservationist Aldo Leopold).

In 2013 Alana began working on the first feature documentary about the history of the Peace Corps: A Towering Task. On September 22nd, 2019 the film premiered to a full house at the Kennedy Center in Washington, DC. In December 2020 she won the Best Director award in the feature documentary category at the Indo Global International Film Festival in Mumbai.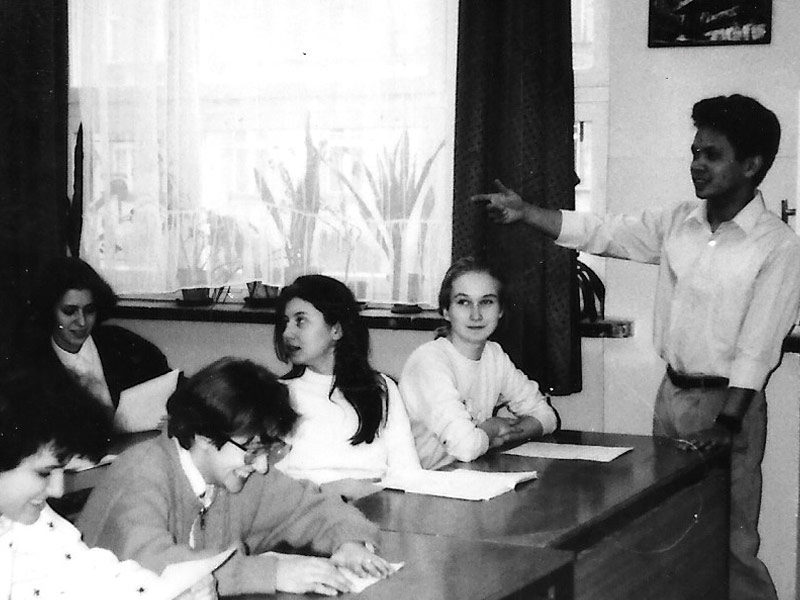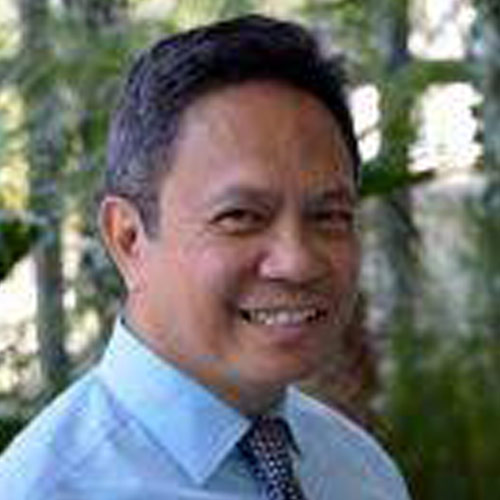 Louis Avenilla
(Poland, 90-92)

Louis Avenilla works as a manager with the U.S. Census Bureau. After serving as a Peace Corps Volunteer English Teacher in Poland, Lou worked as a Peace Corps recruiter in the New York region from '92-98. Originally from Los Angeles, Lou completed a B.A. in History from UCLA. With a strong Third Goal belief in giving back to the community, Louis has volunteered in community gardening, literacy campaigns and serves on the board of the Friends of the Soldiers Home which supports retired veterans in Washington D.C.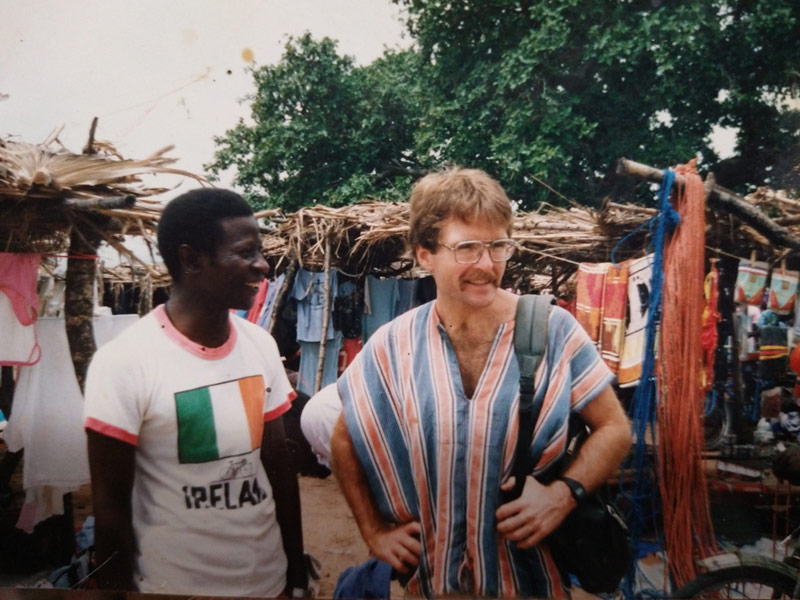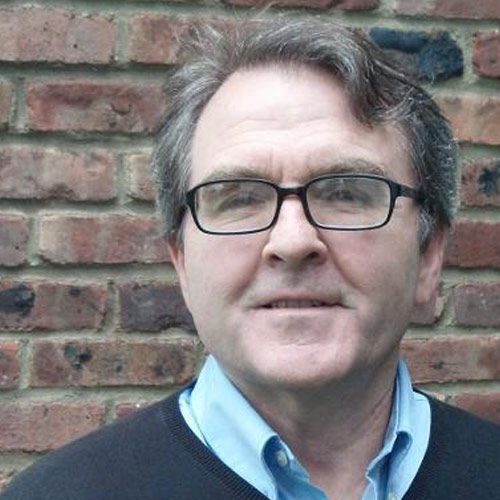 Glenn Langan
(The Gambia '85-'87)

Glenn Langan was an agricultural Peace Corps Volunteer in the The Gambia, West Africa, 1985-1987. Afterwards, he conducted studies for USAID and the United Nations Development Program before obtaining his Ph.D. in Agricultural Economics from the University of Connecticut in 1997. Glenn worked in corporate positions for 15 years, mostly in the area of marketing analytics, before entering the education field. Currently, Glenn is a math teacher at an International Baccalaureate middle school in the Elizabeth, New Jersey public school district. Glenn, his Kenyan wife Susan and four children live in Union, New Jersey.